High-Quality Outdoor Shed Structures
Your Local Des Moines, Iowa Sheds for Sale
We look forward to partnering with you on your search for an outdoor structure. We are a family-owned shed manufacturer and shed retailer located 10 miles off of Interstate 35, servicing the Des Moines, IA area. We are committed to offering each one of our customers a high-quality shed at an affordable price. Furthermore, we offer you 4 different style sheds, animal shelters, garages, cabins, and a kids playhouse. You can expect honest workmanship, high-quality construction, and an affordable price built into a beautiful storage shed.
As a family-owned business, we love that we can offer you a storage shed while being closely involved with you through the entire process. From site checks, shed design, sales, and delivery, there are no third parties involved. Rest assured that as we go through this process, we want you to understand each step and will do our best to make recommendations that will be best suited to your needs. But don't just take our word for it… read what our past customers have to say.
Storage Sheds
We offer a couple of different storage sheds. Starting with the workhorse Gable Utility Shed that offers you storage space at a reasonable price, all the way to the Cottage Storage Shed. Our premium storage shed model here at Kauffman Structures puts more focus on the design features while maintaining the superior quality Kauffman Structures is known for.
Portable Garage
This is a prefab, portable garage designed to store mid-sized vehicles, motorcycles, lawn and garden equipment, ATVs, and more. This workshop shed provides a flexible alternative to building a permanent structure on your property. It comes fully assembled and ready to use. Don't go way into debt, get an affordable portable garage that will serve your needs.
Sheds for Sale Gallery
Sheds Delivery
Q: Will Kauffman Structures deliver the shed to me in Des Moines, Iowa?
A: Yes, we deliver our sheds all over the state of Iowa and into northern Missouri.
Rent to Own Sheds for Sale in Des Moines, Iowa
With a storage shed from Kauffman Structures, you can have your own storage facility placed conveniently in your Des Moines, Iowa back yard and own it after 36 monthly rental payments, (not available for cabins). Why rent to own sheds unit miles away when you could have your outdoor shed right in your own yard? In addition, the storage shed becomes entirely yours upon completing the payments.
Directions From Des Moines, Iowa:
Kauffman Structures is located in Weldon, Iowa. If you want to visit we are just a short trip from Des Moines, Iowa
Hours:
Mon – Fri: 9am – 5pm
Saturday: By Appt
Sunday: Closed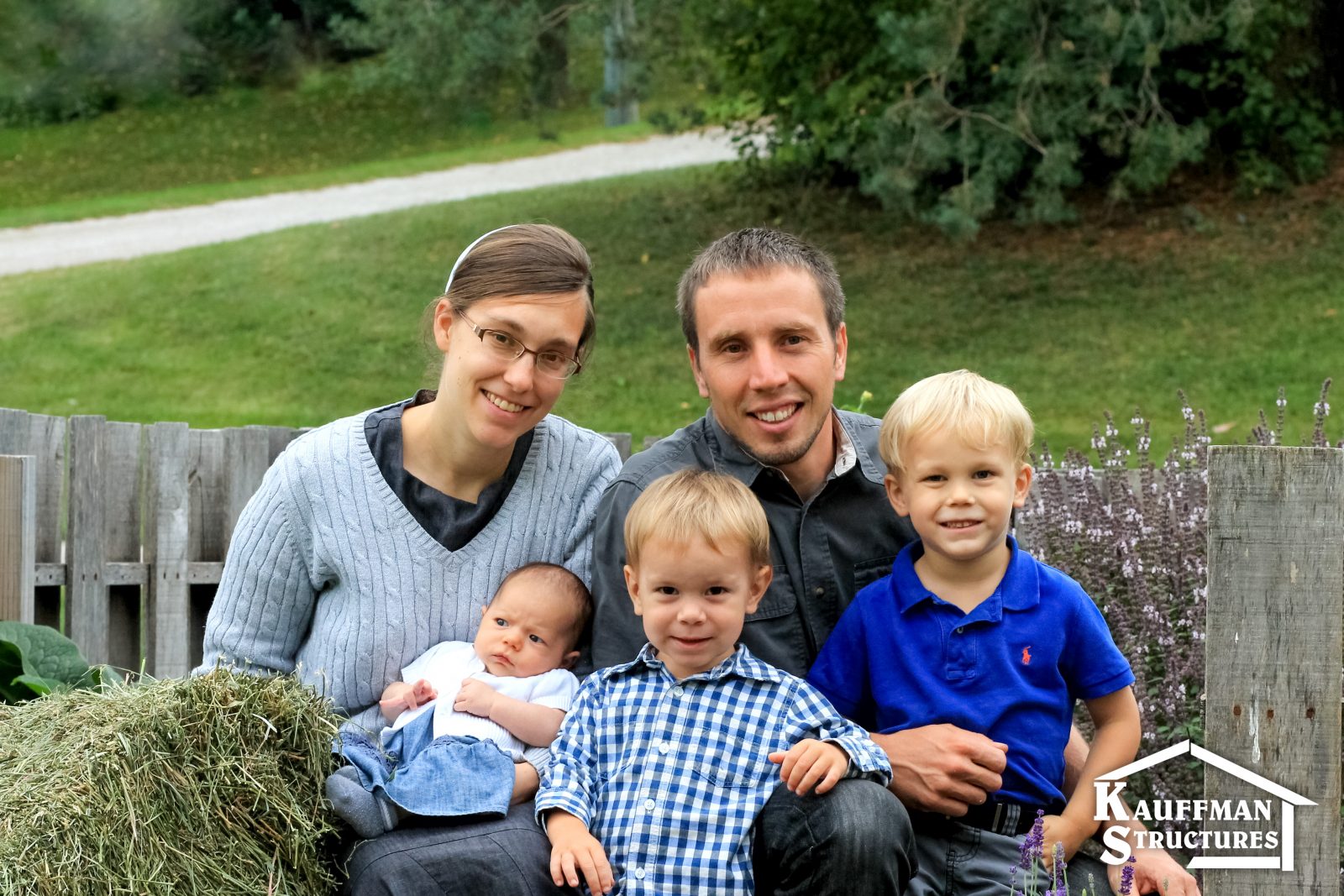 A note from Kauffman Structures
If you're like me, you make a big purchase and then agonize over and over if you did the right thing and got the best deal. I'm inviting you to join the Kauffman experience because I believe that you will have those questions answered before you even take delivery of your structure. After it is in place, take a little time to enjoy the admiration and even envy of your neighbors. You may even go from getting those disapproving looks across the fence to more productive conversations like "where did you get that?". Thanks for considering Kauffman Structures!

Curtis Kauffman