Get Your Locally Built Livestock Shelter in Iowa
Are you looking for an affordable solution for cattle protection? Maybe you and your horse could benefit from a dedicated building. Or perhaps you have a dream to have a chickens in your backyard, and are looking for a convenient structure.
We all have a bit of farmer blood in us—after all farming is the foundation of civilization. Yet you may be wondering, "Can I manage care for animals?" If you have the space but just need the structure, Livestock Shelters from Kauffman Structures could be just the thing to kick your farming operation up a notch.
Taking care of animals is filled with benefits. Besides making money, you can improve your health and happiness through positive relationships with animals. Your family and friends will benefit, but most importantly, you'll know deep inside that you're doing the right thing by caring for God's good world and a few of it's many wonderful creatures.
We probably can't help you decide everything about managing your "flocks and herds" but we can sure help you make sure they have adequate shelter. Whether your looking for a run-in shelter for your horses or cattle, a novel and healthy way to put eggs on the table, or even a shelter for your firewood–we're here to help. Get in touch with Kauffman's, and we'll get you in touch with your inner herdsman.
Livestock Shelters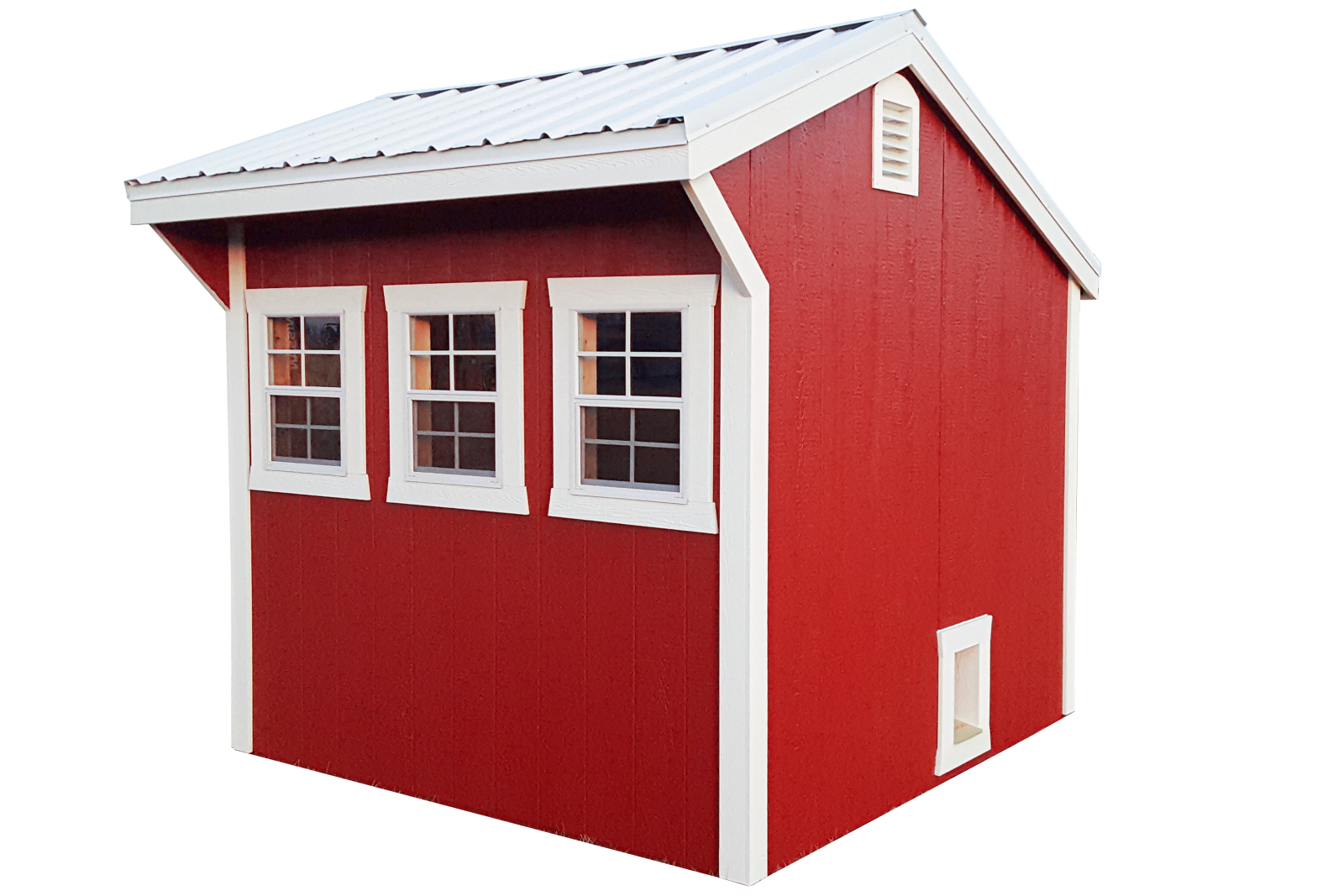 The Chicken Coop
If you want a chicken coop that looks great, and also provides a beautiful home for your feathered friends, then this is for you. If you like the idea of homesteading and having your own flock of chickens to provide fresh, wholesome eggs, then you'll want a coop like this to help make it happen.
Designed to house approximately 10-30 chickens, having a Kauffman chicken coop will bring you one step closer to free-range eggs!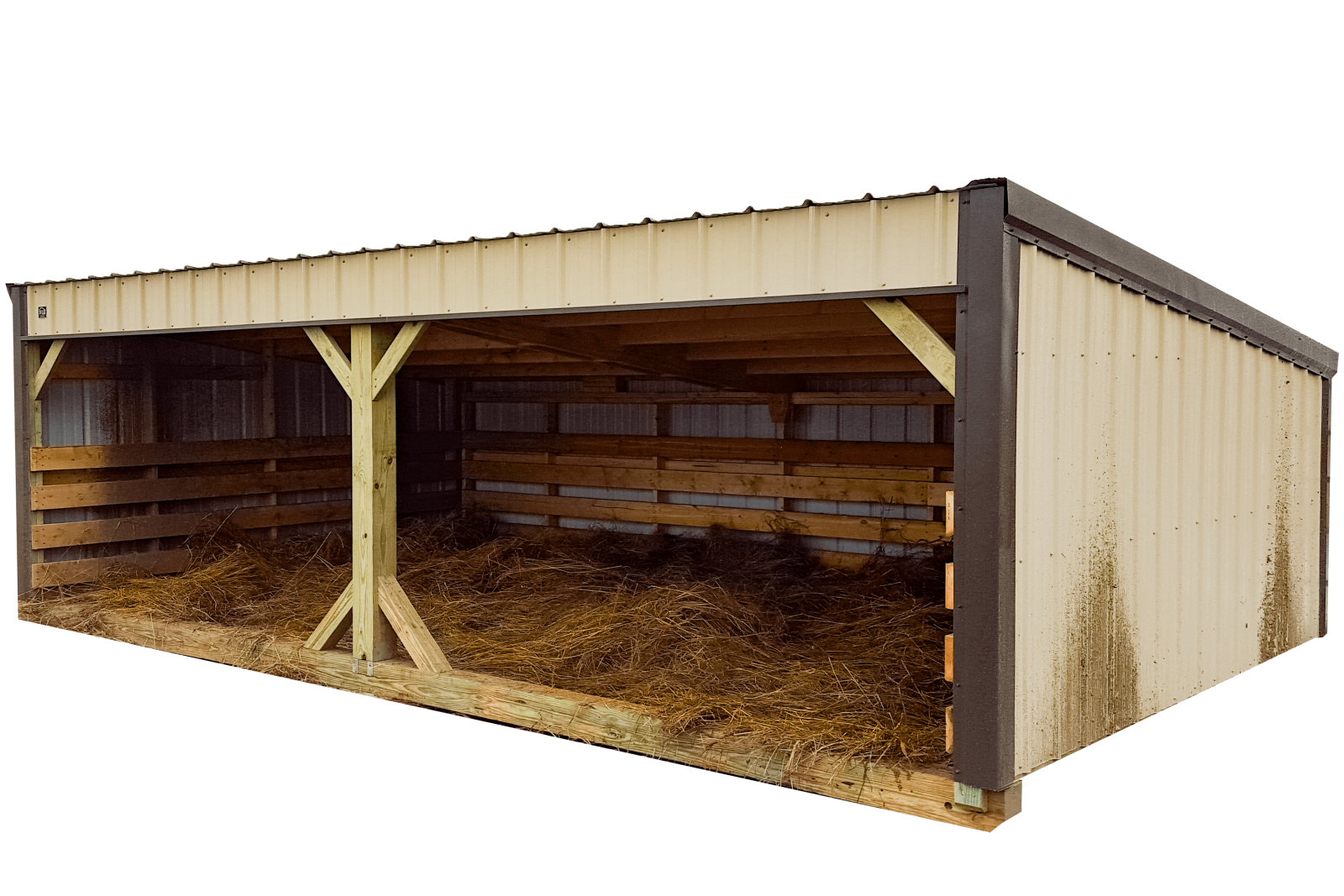 The Loafing Shed
If you're looking for a shelter for your animals to get in out of the wind and rain, then the loafing shed is for you. When you need a structure that can provide protection for your livestock, but withstand the abuse that comes along with that, livestock shelters are what you need, and want. Built on 6×6 pressure-treated runners allows you the flexibility to move these livestock shelters wherever you need it most. Check out our blog post about the loafing shed to find out more.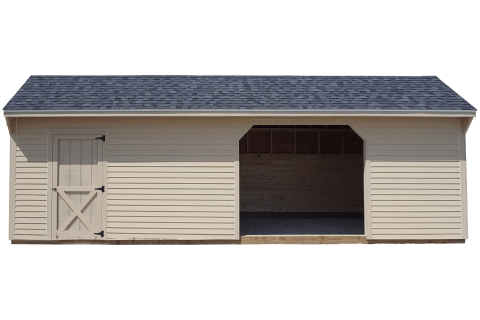 The Horse Shelter
If you're looking for a simple and affordable structure that will provide weather protection for your horses or other livestock, then the horse shelter is what you're looking for. You want a structure that won't be fixed permanently into one place, but one that is totally portable, allowing you to move it easily from one place to the next as the need arises. The horse shelter comes in multiple sizes and you can even add a tack room to your design, making it a one-of-a-kind livestock shelter. 7 Health Benefits of a (Horse Shed)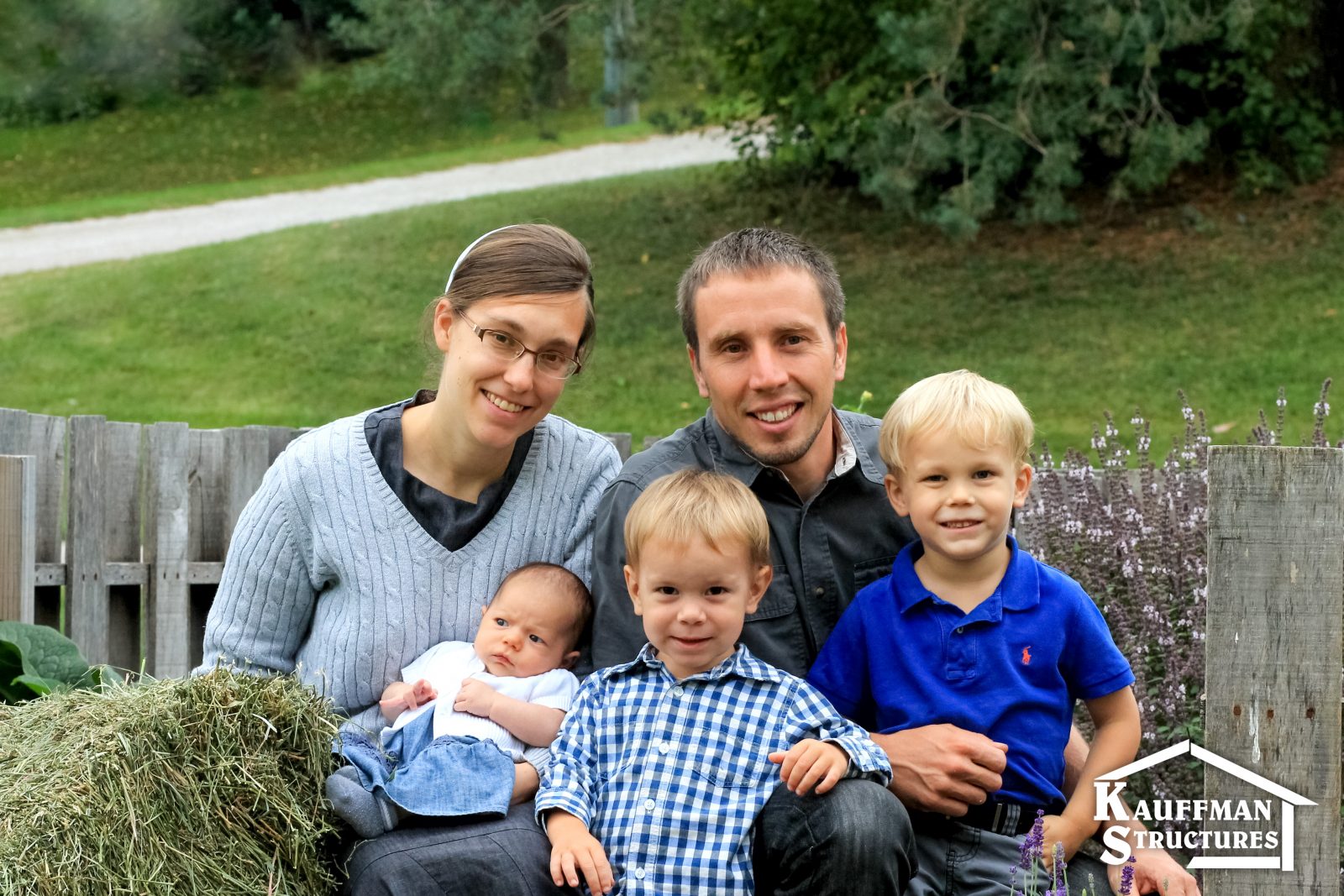 A note from Kauffman Structures
If you're like me, you make a big purchase and then agonize over and over if you did the right thing and got the best deal. I'm inviting you to join the Kauffman experience because I believe that you will have those questions answered before you even take delivery of your structure. After it is in place, take a little time to enjoy the admiration and even envy of your neighbors. You may even go from getting those disapproving looks across the fence to more productive conversations like "where did you get that?". Thanks for considering Kauffman Structures!

Curtis Kauffman
Sheds & Storage Buildings for Sale