Sheds and Animal Shelters Built Locally
Sheds Built in Iowa
Finding a high-quality storage shed can be difficult. Especially in the world today where there are so many people that aren't worried about the quality of the product they are selling or if the product is actually what you even need. They would rather get your money and never see you again. As a small, family-owned business we thrive on creating and building valuable relationships with our customers. We love to hear when someone contacts us and says their neighbor or friend recommended us to them. This also can work the opposite way and we fully understand that. You don't have to worry about being treated the right way when you choose Kauffman Structures for your shed or sheds.
Whether you are looking for a storage shed or a loafing shed, we got you covered. With 4 storage sheds, animal shelters, garages, cabins, and a playhouse, we should be able to help you out whatever your needs may be. All of our outdoor structures can be designed and built the way you would like it, with a different roof, siding, window, and door options, you truly can create the storage shed or outdoor structure of your dreams. Maybe you just really need a special shed for your specific application. We got you covered.
If you have any questions feel free to give us a call or fill out a free quote form online.
Storage Sheds
We offer a couple of different storage sheds. Starting with the workhorse Gable Utility Shed that offers you storage space at a reasonable price, all the way to the Cottage Storage Shed. Our premium storage shed model here at Kauffman Structures puts more focus on the design features while maintaining the superior quality Kauffman Structures is known for.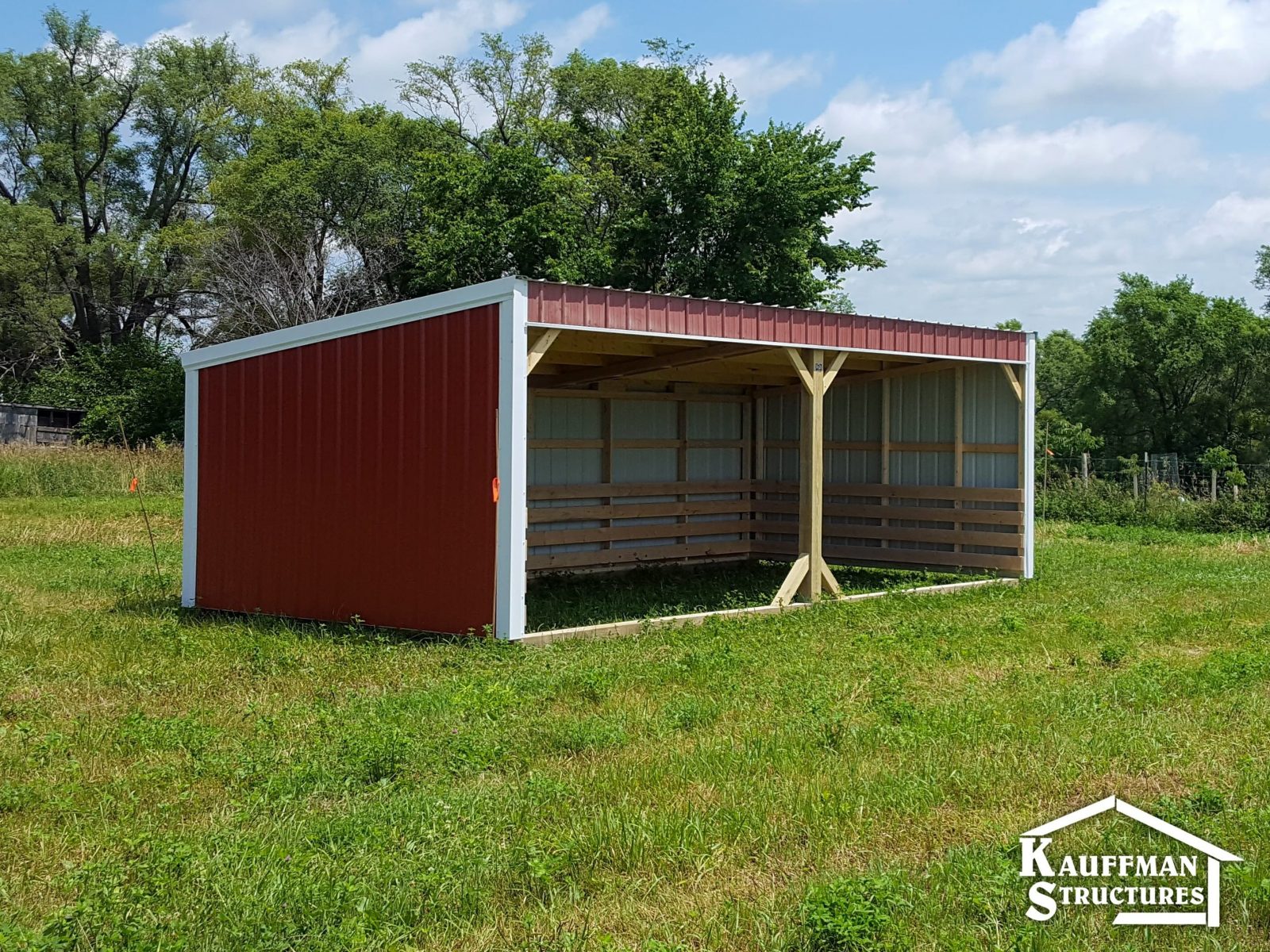 Animal Shelters
Do you worry if your animals have the adequate protection they need during harsh weather? Are you fed up with losing livestock to sickness which results from overexposure to tough weather conditions? Do you want to have the peace of mind that comes with knowing your animals have the weather protection they need? Get an Animal Shelter, your animals will thank you.
Ames, Iowa Sheds Gallery
Rent to Own Sheds in Ames, Iowa
With a storage shed from Kauffman Structures, you can have your own storage facility placed conveniently in your Ames, Iowa back yard and own it after 36 monthly rental payments, (not available for cabins). Why rent to own sheds unit miles away when you could have your outdoor shed right in your own yard? In addition, the storage shed becomes entirely yours upon completing the payments.
Delivery to Ames, Iowa
Q: Will Kauffman Structures deliver the shed to me in Ames, Iowa?
A: Yes, we deliver our sheds all over the state of Iowa and into northern Missouri.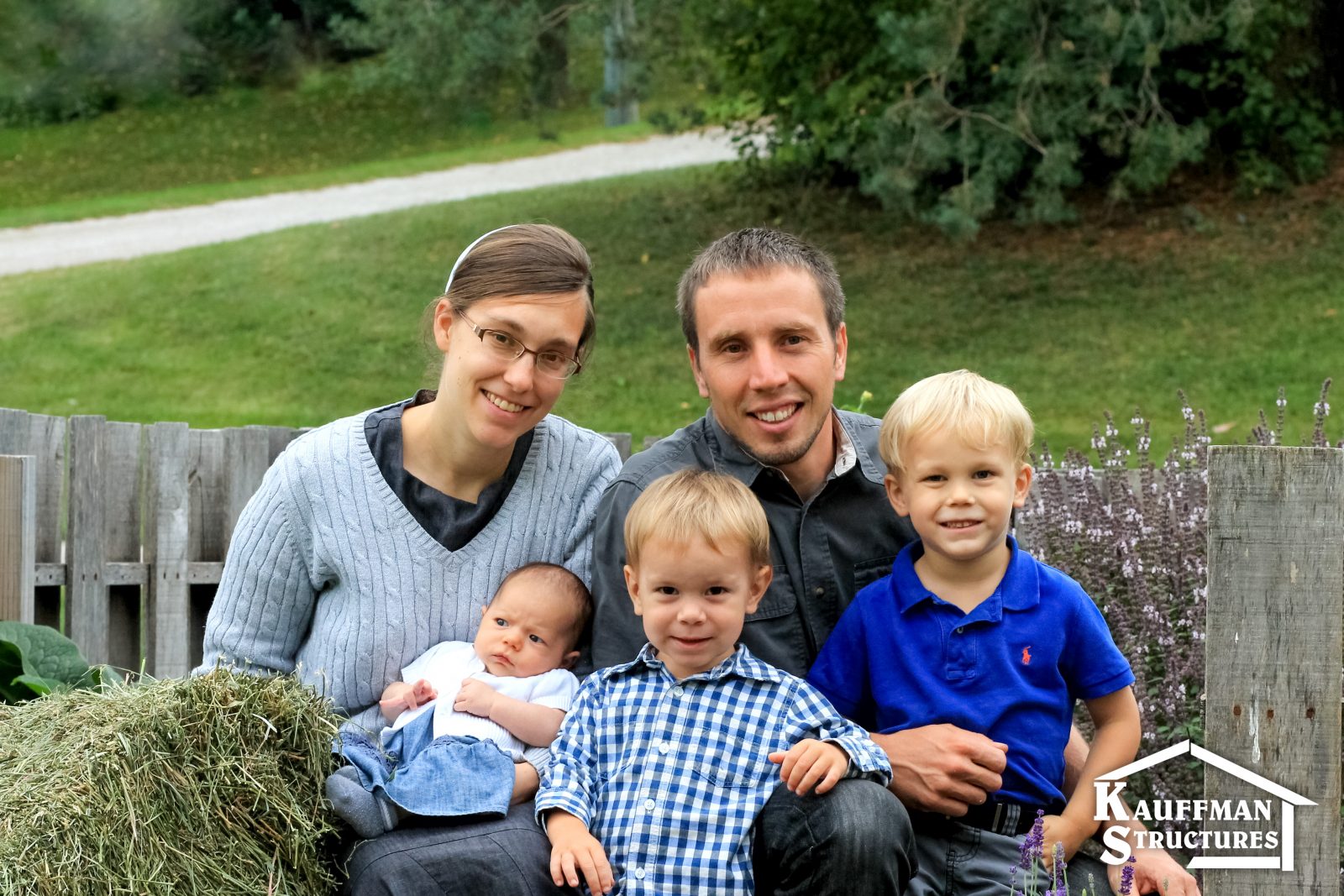 A note from Kauffman Structures
If you're like me, you make a big purchase and then agonize over and over if you did the right thing and got the best deal. I'm inviting you to join the Kauffman experience because I believe that you will have those questions answered before you even take delivery of your structure. After it is in place, take a little time to enjoy the admiration and even envy of your neighbors. You may even go from getting those disapproving looks across the fence to more productive conversations like "where did you get that?". Thanks for considering Kauffman Structures!

Curtis Kauffman
Directions From Ames, Iowa:
Kauffman Structures is located in Weldon, Iowa. If you want to visit us we are just a short trip from Ames, Iowa.
Hours:
Mon – Fri: 9am – 5pm
Saturday: By Appt
Sunday: Closed
Get on Interstate 35 and head south towards Des Moines
Stay on Interstate 35 when it merges and heads west with Interstate 80
Continue on Interstate 35 when it turns and heads south
Get off of Interstate 35 at Van Wert and head east on Co Rd J14
Turn Right at US-69 and head south for 1 mile
Turn Left at Co Rd J22 and drive east for about 2 miles
Kauffman Structures is located on the left at 25186 Popcorn Rd